Tawny Reserve
The Tawny Reserve ages for a period of six to eight years in barrel, exposing it to the "angels share" a gradual process of evaporation and oxidation, showing a more brownish hue.
Dalva Tawny Reserve is the result of a rigorous selection of special lots, with an intense aroma which highlights the notes of dry fruits and caramel.
In the mouth has a creamy and very elegant profile.

Tawny Reserva technical sheet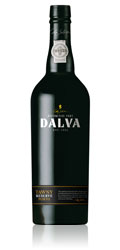 Tawny Reserve