Dry White Reserve
The Dalva Dry White Reserve has been aged for seven years in oak, therefore the golden straw color, making it a very complex wine.
The floral and dry apricots notes of this drier style will be enhanced when accompanied by delicious gourmet combinations.
Dalva Dry White Reserve can still be enjoyed simple, with a serving temperature that will vary between
10 and 12ºC.
Dry White Reserve technical sheet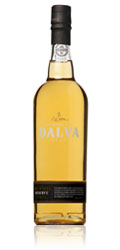 Dry White Reserve